I love being creative ( duhhh right??) well it's not only the process of creation, but also I find it interesting when you are lucky enough to get asked to do different creative / design requests. It's a total challenge, I feel like my brain has opened every interior, fashion book, browsed through every movie and art gallery showing I went to till this point- I'm trying to grab every texture, feeling, inspiration, experience, tangible and non tangible thing that stayed on my mind for whatever reason- and then simply create. That's one heavy task you might think but it's so natural and so freeing.
So long story short, when I get approached to do projects like TOM* - Toronto Mens Fashion Week, it's beyond exhilirating. Last time I had the pleasure of doing a VIP dinner that celebrated Harry Rosen's bday and all the fashionistas and Moda influencers of Toronto where there - some pictures are below for you to imagine the space -
ps: dinner was ON the runway !! - There are the images from the runway below, but after them there is a surprise VIP guest that had his birthday on the runway - scroll down to read and see the full video!!!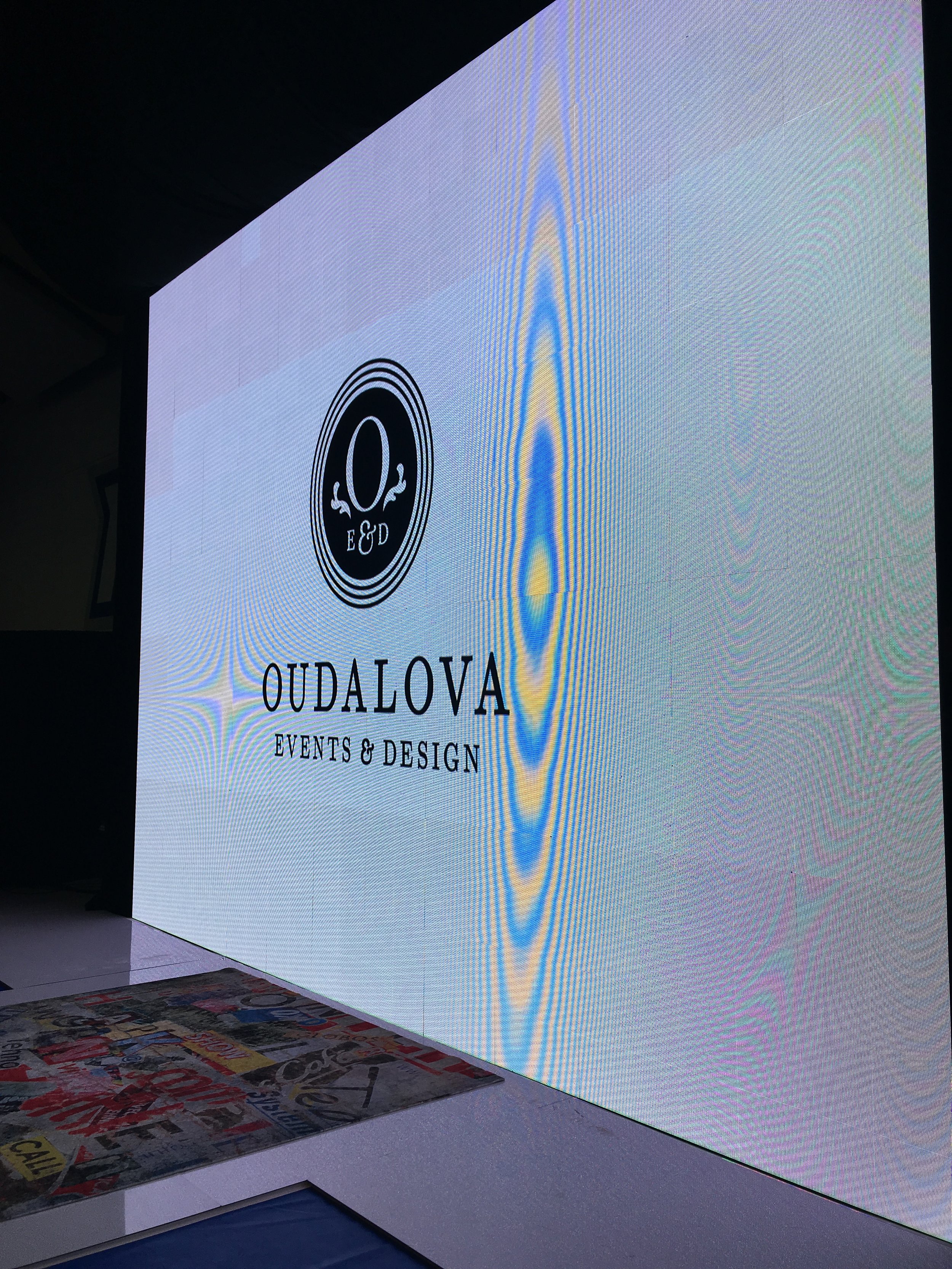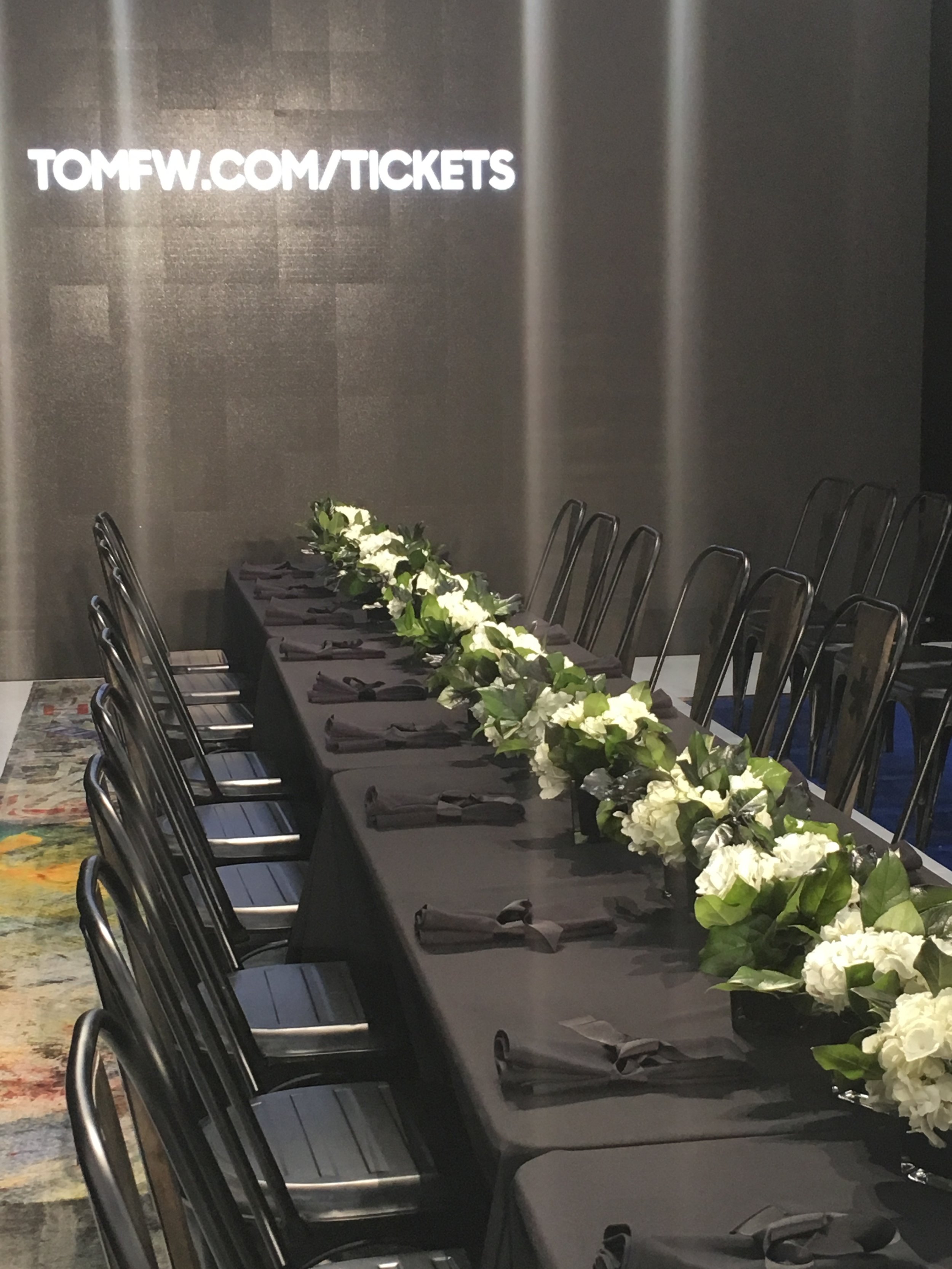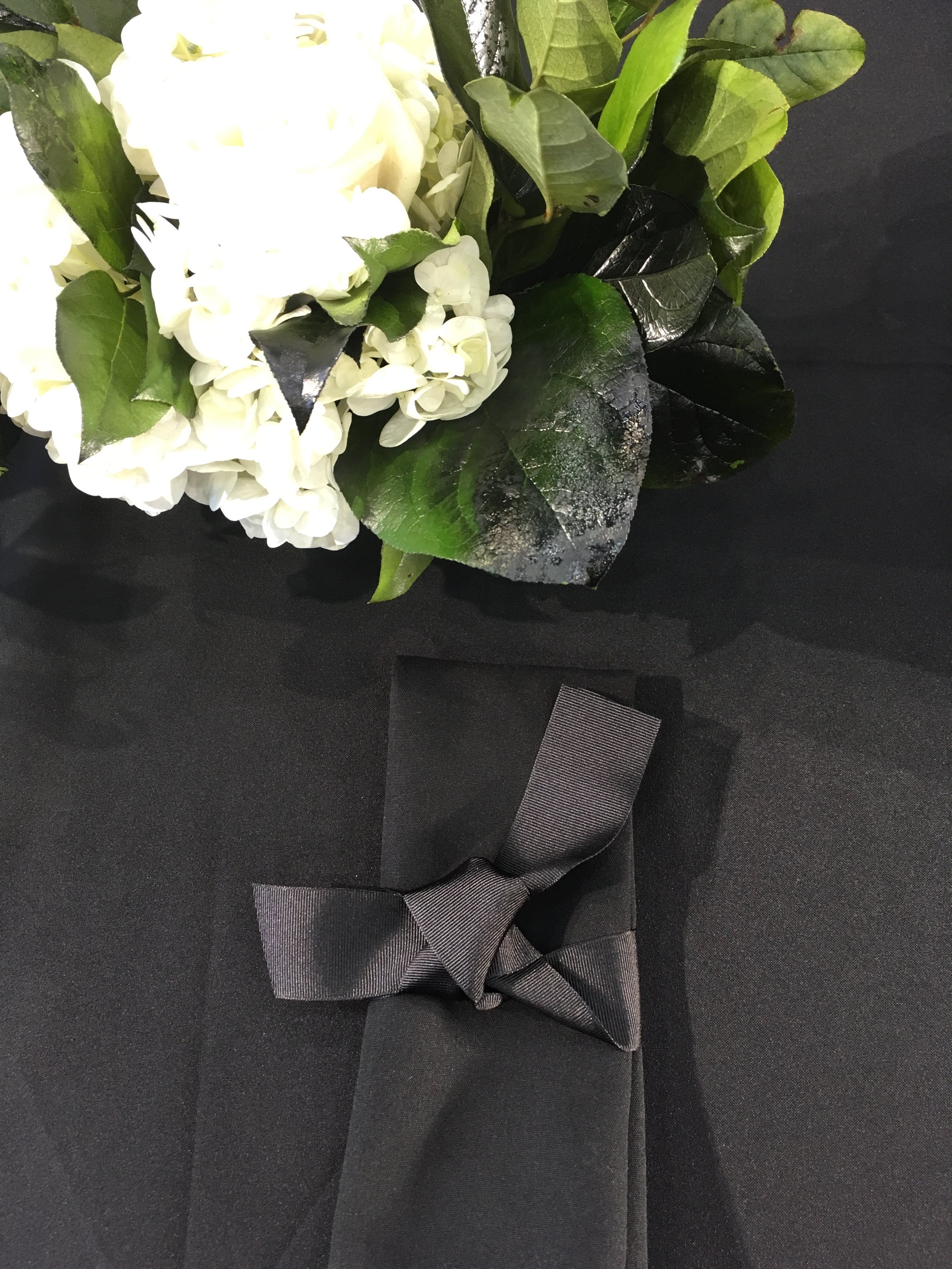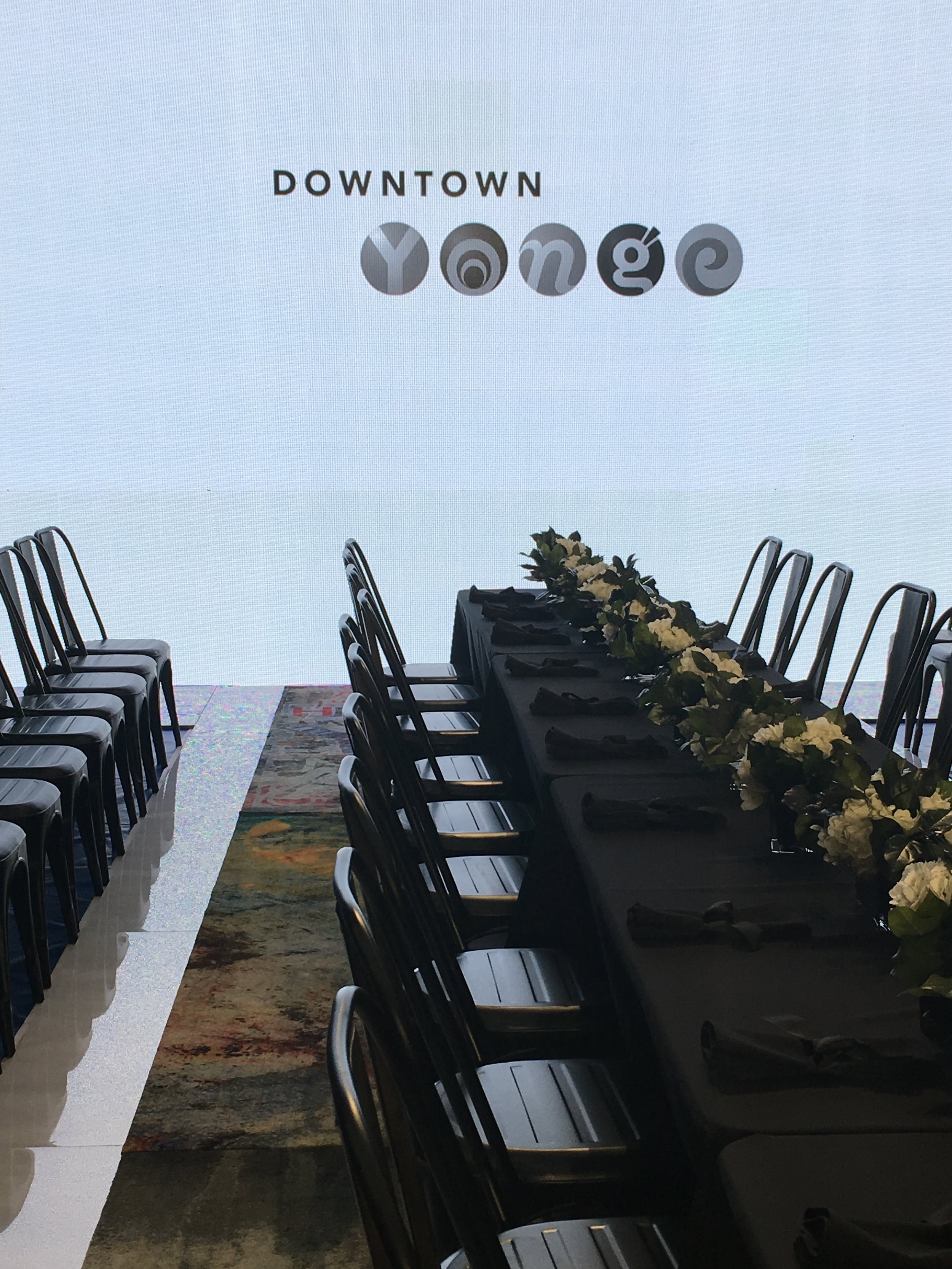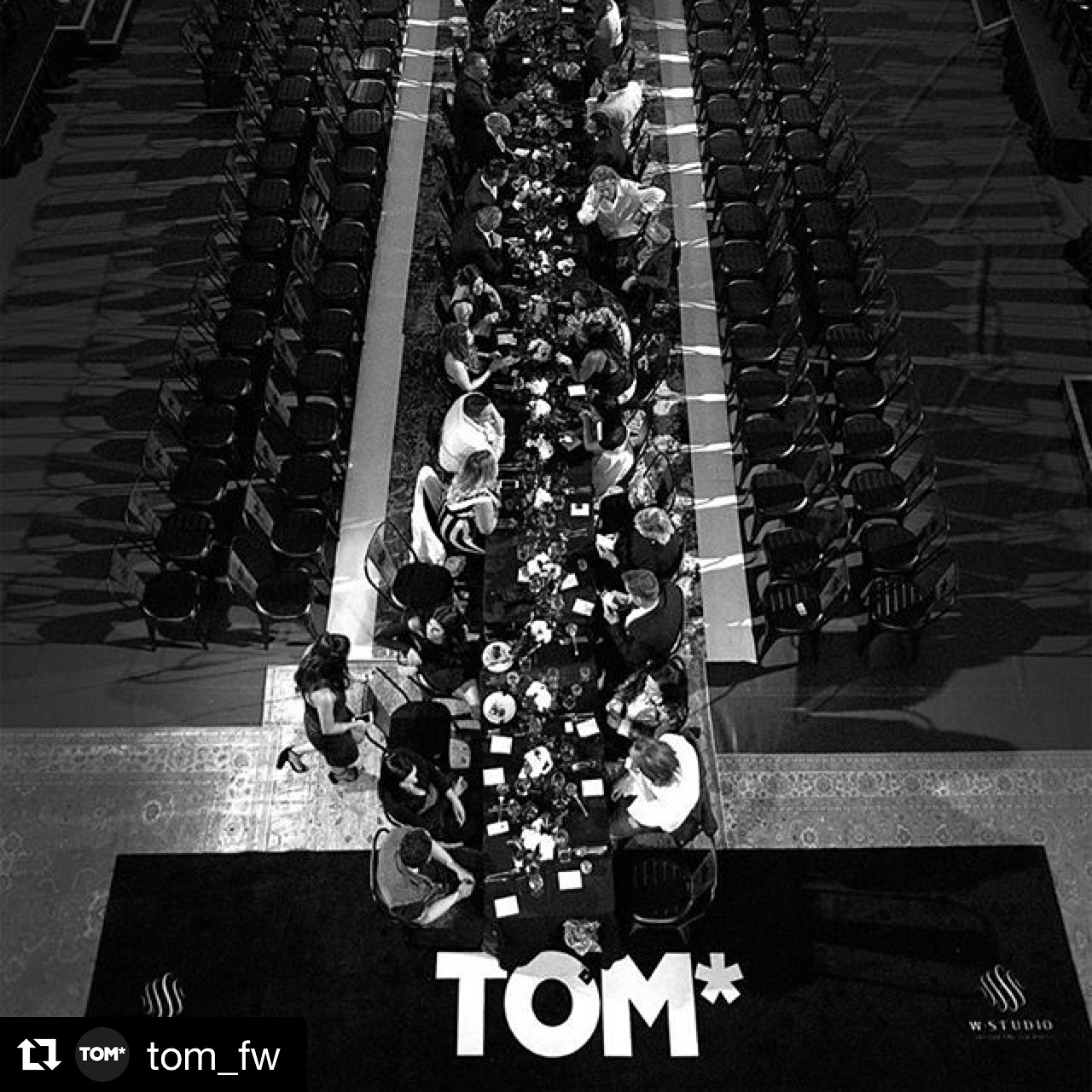 So that was a super delicious design if you ask me - black on black napkins and linens, dark custom chairs made by the talented @daladecor - mixed with the long set up of the flowers. Now with the flowers we went simply - lacquered black long vases with ivory hydrangeas and sallal greenery but we sprayed it with a black Laquered Rust Oleum spray paint for that extra sexiness (obviously) and it gives it a luster texture under all those spot lights and a sense of drama ( I mean we are at fashion week after all!!)
Still one of my favourites - above are just some behind the scenes - but the next photo is my favourite- Harry Rosen was a guest of honour, it was also his birthday so all the guests celebrated this Men's wear geniuses fashion house mogul -
And here are some more #BTS videos for you guys - i know you guys asked to see more of those ....